First Team & Team Kids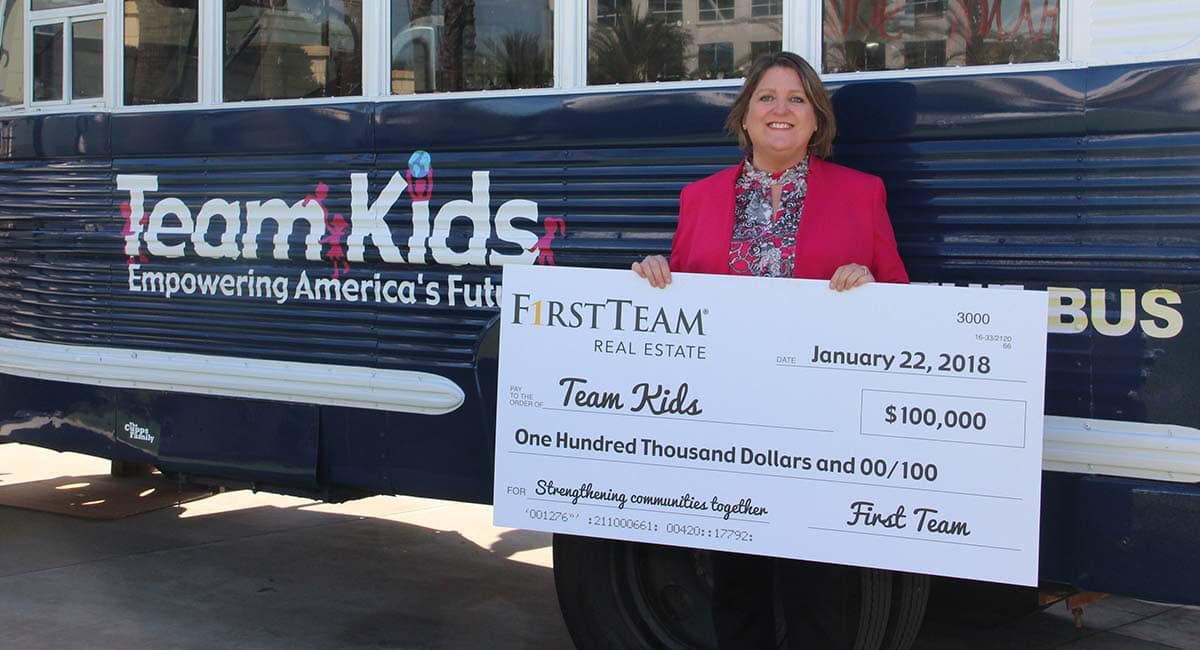 We share more than just 50% of our name with Team Kids, we share a vision for strengthening communities through service and compassion. As Team Kids Ambassadors, we're leading efforts to serve in our communities and fundraise for Team Kids.
Through our partnership with Team Kids —called the Team Kids Superhero Program—real estate agents serve as mentors to children in their communities, guiding them through various challenges that allow them to make a difference and earn recognition for it.
"Through the Superhero program, kids will be presented with challenges to complete, such as bringing blankets to an animal shelter or writing a thank you note to someone in the military," Hudash explained. "Once they complete these challenges, the real estate agents will present them with certificates thanking them for their contributions and for helping to make their own community a better place."
The Superhero Program, and our affiliation with Team Kids, is part of our organization's overarching mission to make a difference in the communities we call home.
Testimonials
" A perfect 10 on every category measurable! We are more than delighted to have Marcy guide our family from the beginning of the home search process to landing our dream home at a reasonable price. While it was a lengthy process due to our limited budget and particular and long list of demands, Marcy was always there along with us every step of the way. Long story short, my wife was getting frustrated with pushy and inexperienced realtors from one of the popular online websites. I vividly remembered my conversations with my co-worker's positive experience with her realtor (since she rarely gets excited over anything), so I thought it wouldn't hurt to give it a try since we've try the rest, never thought we would end up with the best. If I had to summarize our experience with First Team Real Estate and especially much to the credit of Marcy and her assistant Tuyet (Thanks for preparing all the docu-sign), "above and beyond!!!" It is rare this day and age to receive service of this level of excellence, dedication and professionalism. Most of all, our family is glad to have made a new friend and have a realtor for life. Truly yours, the Lau family "
- Peter Jiunn Shyan Lau Ming Tracy Tam
Previous
Next